Outdoor event ideas for corporate days

We all remember the recent past, and it will stay with us for several generations. Still, both before and post all the mayhem that was 'the pandemic', there remains an inherent need for outdoor activities companies like ours.
In this article, we look at some outdoor event ideas for Corporate days and community events, like galas, fetes and fairs.
Firstly we will cover a few popular questions to help you plan your event.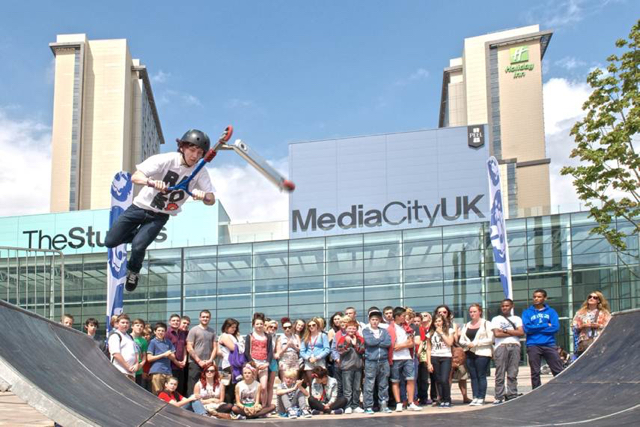 Why are outdoor events important?
Outdoor events are important because they provide space for gatherings, crowds and larger equipment.
Suppose you are thinking about a corporate day. In that case, outdoor space is essential because it provides staff with the external stimulus and change of environment that will engage them in the activities.
Here are five reasons why outdoor events are important
One - Space to gather or set up equipment, as noted above. This helps with larger pieces of equipment.
Two - The environment is engaging, refreshing and healthy. Being outside in the fresh air, you feel healthier, and you feel free to pause and absorb outside space.
Three - This removes the opportunity to work, reply to emails or worry about projects. If you are way from the office, it is more difficult for managers and directors to continue trying to field emails. This part is super important as it provides an air gap and ringfencing focus.
Four - It re-engages your people. Providing a break like this can increase productivity beyond any perceived time loss.
Five - It gives a unifying topic and a sense of achievement. We provide all types of activities for various ages and, to some degree, abilities.
Community event ideas for adults
Mobile Climbing Wall Hire is perhaps our most spectacular and exciting piece of equipment; the climbing wall is genuinely astonishing, engaging users of all ages.
Bouldering Walls, like the climbing wall, we have bouldering walls that are great warm-up while the climbing wall is being used or as a standalone event. Ideal for fates and fairs
Mobile Half Pipe Hire is ideal for scooters, bikes and skateboards; it's fantastic for teens and youth groups. It can be a real draw for schools, village gatherings and certain business types.
Archery Days is a real crowd-pleaser and work well for corporate days. Use a scoreboard, and present a trophy. Keep the winning score in the office.
What to consider when planning your ideas for a corporate day?
We run corporate days for a variety of companies all over the UK. Here are some of the most important considerations.
Space - Can we set up the equipment? You will be asked about this by our team of experienced event specialists.
Access - Can we get our equipment to you? And on to your property.
Season - Are you selecting the right activity for the time of year or location?
Activities - Have you considered the ages, abilities and involvement of staff or people with health conditions or impairments?