Top 5 Reasons Schools Hire Mobile Climbing Walls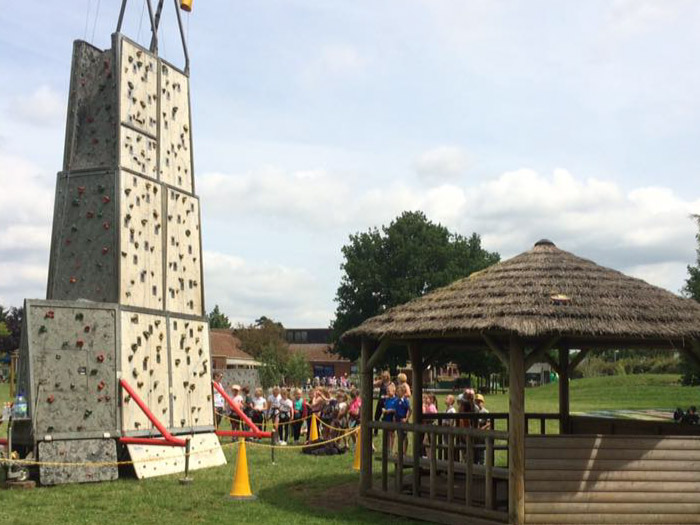 What is more exciting than seeing a mobile climbing wall in the school field and preparing to climb it!? These 5 reasons are why schools use our activities year after year:
1. Fun
Students of all ages have enjoyed climbing out mobile climbing walls for the last decade. You only have to look at the student's faces when they have reached the top! We provide an experience that most students don't get the chance to try and enjoy.
2. Mobile means we come to you
Organising external activity days is a logistical nightmare for teachers. Using our mobile climbing walls (and other mobile activities) makes your life easier because our equipment can be set up on your school field or playground. Avoid transporting and managing all of those students away from the school grounds!
3. Can be hired for as long as you want
Whether you are organising a fun day at school or looking to organise a week-long activities experience for your students, you can hire our walls for as long as you want. We try our hardest to work with you within your allocated budget.
4. 6 students can climb at any time
Students can get bored waiting for their go, so having 6 students climbing at once means that every student will get to climb quickly.
5. Safety is key
We make sure our equipment is full health and safety compliant. All of our activities are fully risk assessed and liability insured and are operated by fully qualified CRB checked Highline staff.
We love what we do and can guarantee your students will have an unforgettable experience. If you are interested in hiring a mobile climbing wall for your school, please send us an enquiry or call